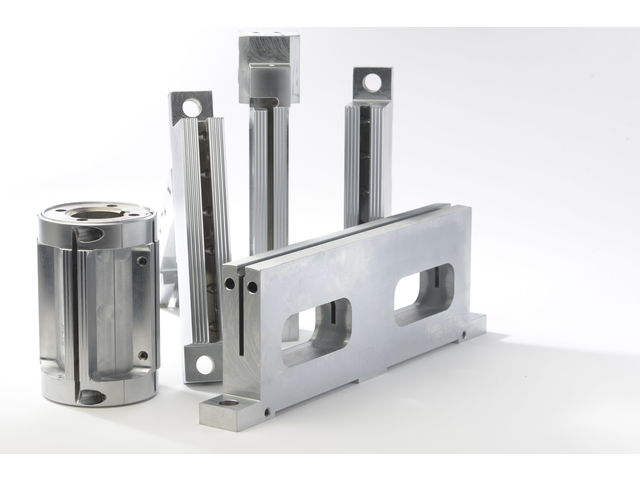 Cutting tools
SEALING JAW FOR PACKAGING CUT
"FLOWPACK" OR HORIZONTAL CUT
TYPE OF MACHINES : AUCOUTURIER, CAVANNA, OMORI, SERMATEC, SIG, …
The "flowpack" cut requires a sealing jaw, a zigzag blade and a radius anvil. The sealing jaw can be produced in stainless steel, D2, bronze,… Blades can be straight with a beveled edge or square-edged "zig-zag" / bias edge zig zag. We also supply glow rod, temperature sensor and grub screw.

VERTICAL CUT
TYPE OF MACHINES : ROVEMA, BOSCH, HAYSSEN, SERMATEC, OMORI, ULMA, ….
With or without recoating, our serrated knives have adjustable teeth to suite your needs. To provide a starting point for tearing, a specific tooth can be added. Depending on your machine type, we can also produce sealing jaw to obtain an «ORBITAL» cut.
Working in close collaboration with our surface coating contractors, we can offer coatings adapted to your sealing needs (chrome flash, Teflon carbide, ...)
BISCUITS

PASTRY

FOOD PACKAGING
Opinion on SEALING JAW FOR PACKAGING CUT
Give your opinion / Ask a question